If you need further assistance that can not be found this website, please contact the office of Assessor directly at 630-466-5255 or email at assessor@sugargrovetownship.com.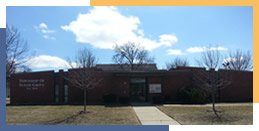 The Assessor is responsible for assessing property at one-third of fair cash value with the exception of farmland, railroad or coal properties which are properties valued by the State of Illinois Department of Revenue. It is always encouraged and highly recommended to discuss your property assessment first and foremost with your local Assessor before ever filing with the Board of Review. The Assessor is the only elected official with exception to your States' Attorney that requires a formal education and 2-yr certification along with yearly continuing education and is working directly for you.
If you would like more information regarding your Tax Bill, please visit the Kane County Property and Tax Information page. If you have questions regarding your Assessment, you can view Questions about your Assessment.
Frequently Asked Questions about the 2014 (payable 2015) Kane County Property Tax Bills
kanecountyconnects · in Kane County Clerk's Office, Taxpayers
Assessor's Office
Laura E. Ross, CIAO
54 Snow Street, P.O. Box 1138
Sugar Grove, IL 60554
Phone: (630) 466-5255
Fax: (630) 466-5253
assessor@sugargrovetownship.com

Office Hours
Monday - Friday 8:00am - 4:00pm
(evening & weekend appointments welcome)
Supervisor's Office
Township of Sugar Grove
Tom Rowe, Supervisor
54 Snow Street, P.O. Box 465
Sugar Grove, IL 60554
Phone: (630) 466-4283
Fax: (630) 409-3150
trowe@sgtownship.com
Office Hours
Tuesdays & Thursdays 8am - 4pm