If you need further assistance that can not be found this website, please contact the office of Assessor directly at 630-466-5255 or email at assessor@sugargrovetownship.com.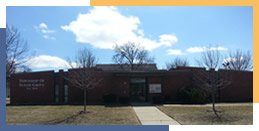 The Assessor is responsible for assessing property at one-third of fair cash value with the exception of farmland, railroad or coal properties which are properties valued by the State of Illinois Department of Revenue. It is always encouraged and highly recommended to discuss your property assessment first and foremost with your local Assessor before ever filing with the Board of Review. The Assessor is the only elected official with exception to your States' Attorney that requires a formal education and 2-yr certification along with yearly continuing education and is working directly for you.
If you would like more information regarding your Tax Bill, please visit the Kane County Property and Tax Information page. If you have questions regarding your Assessment, you can view Questions about your Assessment.
April 18, 2017
PRESS RELEASE
DUE DATES FOR PROPERTY TAX BILLS SET
KANE COUNTY TREASURER, DAVID J. RICKERT, announces that taxpayer's 2016, payable 2017, property tax bills will be mailed out on Friday, April 28, 2017.
The first installment will be due June 1st and the second installment will be due September 1st
The Treasurer's Office website will post the bills online starting promptly at 10 a.m. on April 26. The website URL is KaneCountyTreasurer.org and you can use it to view current tax information and print out duplicate bills.
Also available on the web site is a list of all unclaimed funds held by the treasurer. You might want to check that out to see if you've got a happy surprise in the form of cash.
Taxpayers can make a payment by:
Mailing a check with coupon to the Treasurer's Office, in the envelope provided.
Making payment at any one of the designated banks within Kane County on or before the due date, please remember to bring a payment coupon.
Making payment with check, cash or credit card during business hours in the Treasurer's Office - 8:30 a.m. to 4:30 p.m. Monday through Friday except holidays. Rickert reminds residents to bring a payment coupon and note that there is a convenience fee for credit card use.
Dropping a check with coupon in the property tax drop box, which is available 24 hours a day. The drop box is located behind Building A at the Kane County Government Center, 719 S. Batavia Ave., Geneva. Check and coupon must be in an envelope.
Paying by credit card or e-check over the Internet. Again, residents should note there are convenience fees for both of these services. Additional information is available on the Treasurer's Office website

KaneCountyTreasurer.org

.
PRESS RELEASE BY THE ASSESSOR
Friday, August 19, 2016
Assessment complaints must be filed by August 22, 2016; by state law, no assessment complaints can be accepted after this date. Learn more about assessment complaints
As most calls, emails and requests for review come in on the day before the filing and our office has 1 staff member along with the Assessor, please be assured if you have contacted our office prior to today, Friday 8-19-2016; we will review your property and advise if a reduction can be made before Monday, August 22nd, 2016
Sugar Grove Township Assessment Changes Published
July 21, 2016
The 2016 assessment changes for Sugar Grove Township are published in the Aurora Beacon-News. The final filing deadline for property in this Township has been set for August 22, 2016.
Please note: If you did not see your assessment published; ONLY CHANGES TO VALUE MADE BY THE ASSESSOR triggers a notice by Kane County for publishing. Notices are not published if only an equalization factor was the reason for change in value. Please contact your local Assessor if you have any questions on assessments. After all revisions and corrections by the Township Assessor are applied, an equalization factor of 1.0748 was applied to all non-farm property in the Township.

To obtain assessment information about a property in any Kane County Township, please call the Township Assessor's Office (telephone directory here) or visit the Township Assessor's web site (web directory here).
After all revisions and corrections by the Township Assessors were applied, each non-farm property in Sugar Grove Township was equalized with a factor of 1.0748. Learn more about equalization factors

To obtain assessment information about a property in this Township, please call the Township Assessor's office or visit the Township Assessor's web site. Township Assessor Directory.
kanecountyconnects · in Kane County Clerk's Office, Taxpayers
Assessor's Office
Laura E. Ross, CIAO
54 Snow Street, P.O. Box 1138
Sugar Grove, IL 60554
Phone: (630) 466-5255
Fax: (630) 466-5253
assessor@sugargrovetownship.com

Office Hours
Monday - Friday 8:00am - 4:00pm
(evening & weekend appointments welcome)
Supervisor's Office
Township of Sugar Grove
Tom Rowe, Supervisor
54 Snow Street, P.O. Box 465
Sugar Grove, IL 60554
Phone: (630) 466-4283
Fax: (630) 409-3150
trowe@sgtownship.com
Office Hours
Tuesdays & Thursdays 8am - 4pm