If you need further assistance that can not be found this website, please contact the office of Assessor directly at 630-466-5255 or email at assessor@sugargrovetownship.com.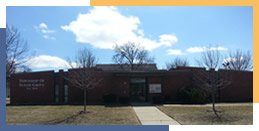 The Assessor is responsible for assessing property at one-third of fair cash value with the exception of farmland, railroad or coal properties which are properties valued by the State of Illinois Department of Revenue. It is always encouraged and highly recommended to discuss your property assessment first and foremost with your local Assessor before ever filing with the Board of Review. The Assessor is the only elected official with exception to your States' Attorney that requires a formal education and 2-yr certification along with yearly continuing education and is working directly for you.
If you would like more information regarding your Tax Bill, please visit the Kane County Property and Tax Information page. If you have questions regarding your Assessment, you can view Questions about your Assessment.
Assessment changes for Sugar Grove Township published today; final filing deadline set for August 14, 2014
Sugar Grove

Township assessment changes were published in the

Aurora Beacon-News

.
After revalues, revisions and corrections, an equalization is applied.
Each non-farm property in Sugar Grove Township was equalized with a factor of 0.9896.
To obtain assessment information about a property, please call the Assessor's Office or visit the Assessor's web site (directory here).
Pursuant to state law, the deadline to file 2014 assessment complaints for the properties within Sugar Grove Township is August 14, 2014. No complaint for property in this Township can be accepted after that date.
Property Tax Workshops on July 31st for Sugar Grove Township
The Kane County Board of Review will again offer Property Tax Workshops for Kane County taxpayers in 2014.
The next workshop is set for Thursday, July 31, 2014 at 6:00 p.m., and it will be held in the Sugar Grove Fire Station, 25 South Municipal Drive, in Sugar Grove.
The workshops will:
Help taxpayers understand how property taxes work, including how government spending affects property taxes.

Dispel myths about assessments and their relationships with property taxes.

Explain the assessment complaint process and encourage discussion with your local Assessor before ever filing a formal complaint.

Provide rules and forms for filing a board of review complaint.

Provide an opportunity for taxpayers to make sure they have all homestead exemptions to which they are entitled.
The workshops are not forums to discuss any specific individual assessments; these questions are best directed to the Assessor of the Township in which the property is located.
Both taxpayers and practitioners (attorneys, appraisers, brokers, etc.) are welcome to attend. For more information, call the Board of Review office at (630) 208-3818
Assessor's Office
Laura E. Ross, CIAO
54 Snow Street, P.O. Box 1138
Sugar Grove, IL 60554
Phone: (630) 466-5255
Fax: (630) 466-5253
assessor@sugargrovetownship.com

Office Hours
Monday - Friday 8:00am - 4:00pm
(evening & weekend appointments welcome)
Supervisor's Office
Tom Rowe, Supervisor
54 Snow Street, P.O. Box 465
Sugar Grove, IL 60554
Phone: (630) 466-4283
Fax: (630) 409-3150
trowe@sgtownship.com

Office Hours
Tuesdays & Thursdays 8am - 4pm